Bathroom and shower solutions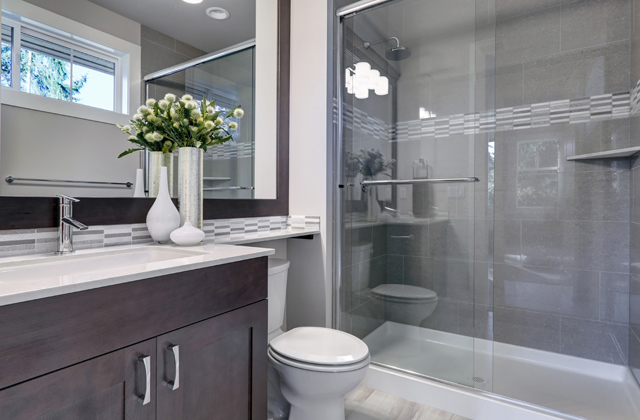 Bathroom and shower solutions
Choices for your bathroom, wet-room and shower
Bathrooms and wet rooms are subject to extreme conditions: wet, cold, heat, humidity and moisture. Standard plasterboard will soak up water and start to break down the integrity of the wall and will lead to mould and fungal growth.
REPEL WATER
Siniat's Aqua Board is a performance board with high water resistance. It's up to 30% lighter than other tile backing boards and offers a smooth finish which means you can paint or tile directly on to it.

Can be used in bathrooms, showers, wet-rooms and even around swimming pool areas. Aqua Board also has high sound and fire resistance properties.
ADVANTAGES
Repels water, fully mould and fungus resistant.
Additional benefits of high sound and fire resistance.
Fast to install – Installed in the same way as standard board.
A much lighter easy to install solution compared to cement particle board solutions.
Offers a smooth finish enabling direct painting and tiling.
Related product: Siniat Aqua Board
CONTROL MOISTURE
Moisture Board has a less than 10% water absorption so is perfect for walls and ceilings in high humidity areas such as kitchens and utility rooms.
By resisting moisture, the board helps prolong the life and durability of walls and partitions and maintenance.
It is suitable for a range of decorative finishings such as painting, tiling, splash blacks and more.
ADVANTAGES
Beats humidity making it perfect for humid areas.
Easy to cut, fix and finish – simply score and snap.
Suitable for stud partitions, wall lining and ceilings.
Less than 10% water absorption.
Complies with BS1230 Type 3 and 4, BS EN 520 Type H2.
Related product: Moisture Board
Practical support from our technical experts
HOW To - Board a bathroom or wet-room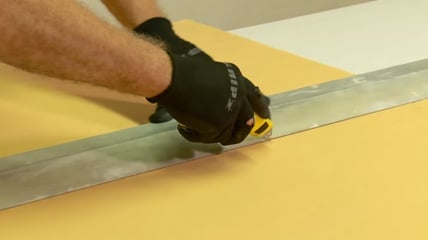 HOW To - Board a bathroom or wet-room
HOW TO - Cover an uneven wall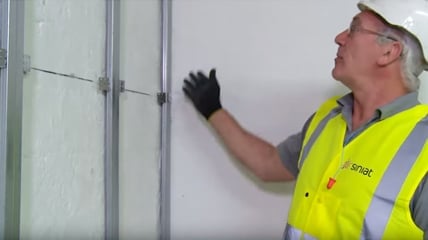 HOW TO - Cover an uneven wall
Technical Services

Technical Services
The Siniat highly trained Technical Services is available to answer any technical queries you have and advise on installation details to system specifications to improve Fire, Sound and Thermal performance. Call: 01275 377 789 Email: technical.services@siniat.co.uk