Building for the future
We all have a role to play in building a sustainable future. The construction materials industry relies heavily on raw materials which have a significant environmental footprint.
At Siniat, we take responsibility for the challenge, and as a part of Etex Group which has sustainability cemented into one of its 6 Pillars Sustainability (etexgroup.com), our ESG programme encompasses all aspects of our responsibility towards society and the environment.
Siniat Sponsors SCSS Net Zero Summit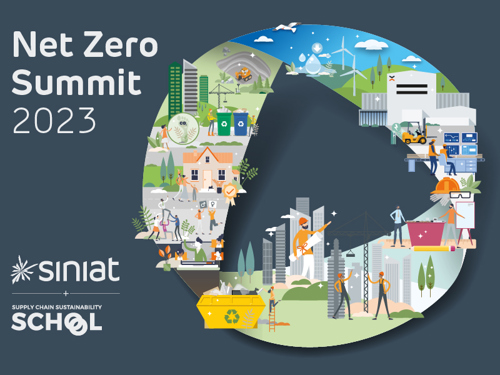 Siniat Sponsors SCSS Net Zero Summit
Siniat sponsored the Supply Chain Sustainability School's (SCSS) Net Zero Summit, as the Materials Challenge Sponsor.
As the Materials Challenge Sponsor, our Head of Sustainability, Oliver Cripps joined the speaker panel to discuss gypsum recycling and delivered a presentation on how manufacturers can support the wider supply chain in achieving net zero.
The presentation delved into a range of solutions covering raw materials, the manufacturing process, transportation and installation, end-of-life and the future of plasterboard.
Supply chain collaboration
We are a partner of the Supply Chain Sustainability School (SCSS) – an organisation that brings together clients, contractors, and suppliers to create a more sustainable future for the built environment.
Our research with SCSS and their partners has helped us understand what sustainability requirements for materials look like now and in the future, and what clients and contractors are looking for from the supply chain to ensure more efficient reporting and long-term change.
A message from our Head of Sustainability, Oliver Cripps:
Our sustainability scorecard proves the strides we've made in making our plasterboard and our processes more sustainable so we can positively contribute to your project. But we know there is more to be done and we want to work with our whole value chain to make further progress.
"We have committed 50% of our innovation fund to focus solely on sustainability, a clear example that going above and beyond net zero is a guiding compass in everything we do and it is the only way for us to make a real impact, not only in making our business run sustainably, but also support the industry to achieve the same.
EcoVadis Silver Medal Rating 2023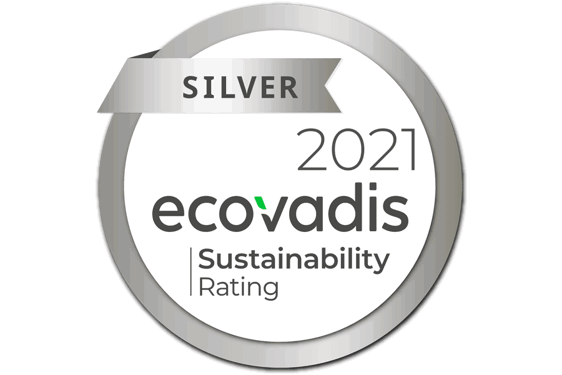 EcoVadis Silver Medal Rating 2023
Sustainability and Innovation is one of our four key drivers in our strategic framework. Measuring our performance enables us to create further future-proof business opportunities and ensure we take care of our impact on society and the planet.
EcoVadis is the leading rating agency for business sustainability management with a global network of more than 100,000+ rated companies.
The process draws on international sustainability standards, UN, ILO, ISO, and considers a range of 21 sustainability criteria grouped into four themes:
Environment
Labour & Human Rights
Ethics
Sustainable Procurement
Embracing a circular economy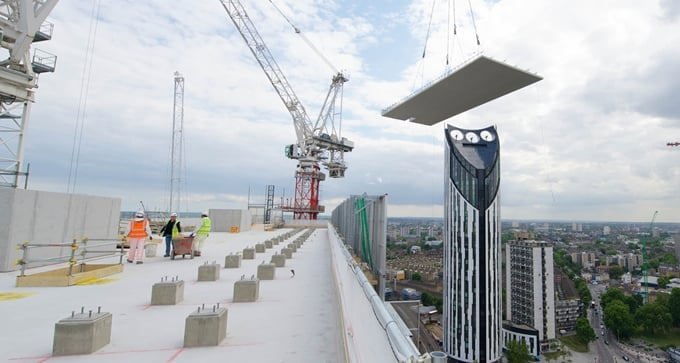 Embracing a circular economy
Our Responsible Sourcing Policy embodies our commitment to sourcing materials and managing our supply chain in the most responsible and sustainable way.
Our plasterboard manufacturing process includes market-leading percentages of recycled post-consumer gypsum. This is the foundation of our transition to a more circular model.
Our new factory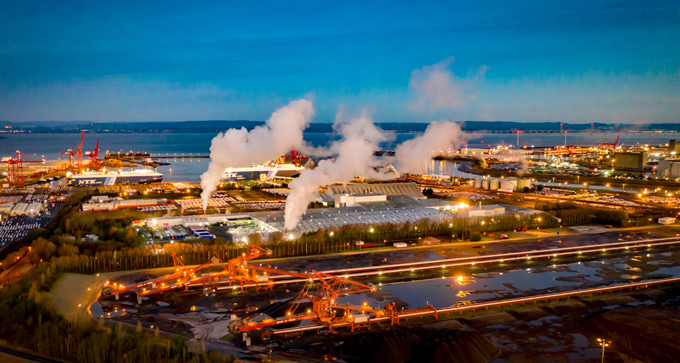 Our new factory
We have invested in a brand new manufacturing facility designed with sustainability at its core. Not only will it double our Bristol-based plasterboard production capacity and ideally position us to support the ongoing growth of the UK construction market, but it is a true factory of tomorrow.
A proven track record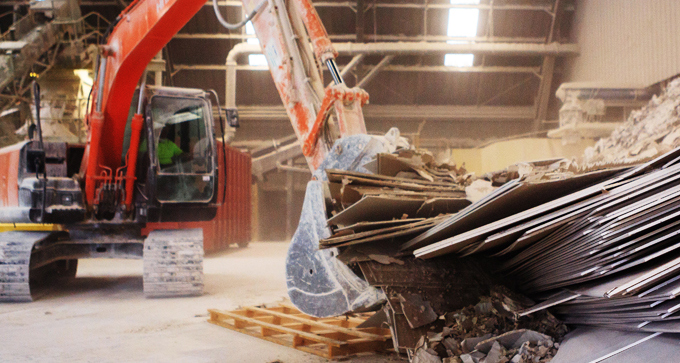 A proven track record
Every year we produce our sustainability scorecard. Our latest reported that our relative carbon emissions (Scope 1 and 2) were down 5.7% on 2020's and 21.7% on 2010's figures, surpassing the sector target proposed for 2025 (20%).
Create a more sustainable future with us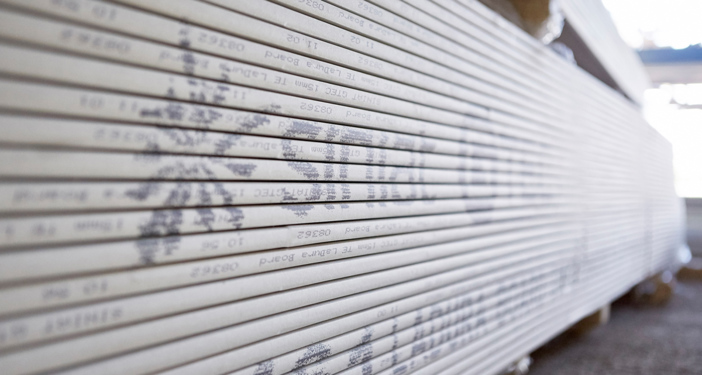 Create a more sustainable future with us
We have an "Excellent" BES6001 certification and we have won the Green Business of the Year award.
We can provide products that help customers achieve credits for green building certification schemes. These include EPDs, acoustic and durable solutions and help with waste management. View our case studies to see how have worked with construction partners to attain BREEAM Sustainable ratings and find out how we can work together on green projects today.