SECURTEX®
ATTACK RESISTANT PLASTERBOARD
The first plasterboard-only system certified to LPS 1175 and accredited by Secured by Design.
Siniat Securtex® is an attack-resistant plasterboard to foil opportunistic burglars, keep occupants safe, protect the long-term durability of partitio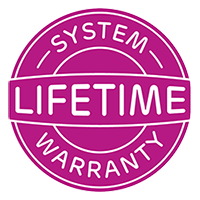 ns and achieves the standards to meet Secured by Design and Part Q regulations.

Securtex® is a dense gypsum plasterboard with an integrated glass fibre mesh which delays burglars breaking through the partition and gaining entry from dwelling to dwelling or from corridors and other common areas.
Peace of mind
Securtex® has been rigorously tested. As a result, we can offer a System Lifetime Warranty for Securtex®, subject to terms and conditions (View Warranty), giving you the peace of mind that your design will continue to meet your performance needs.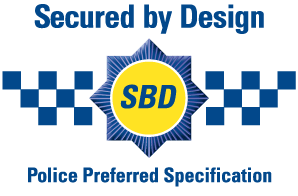 FIGURE 1 - Securtex® Board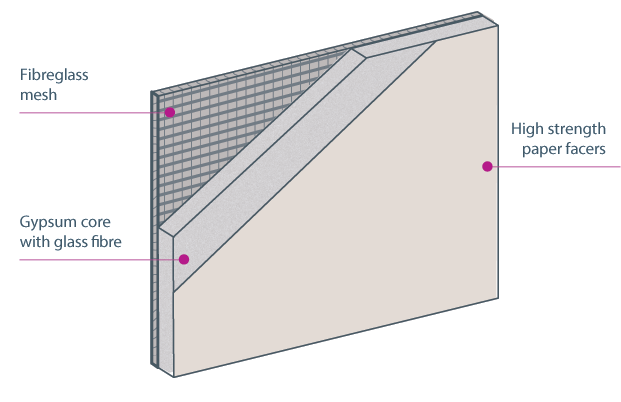 Securtex® plasterboard contains a glass fibre mesh, to bring extra mechanical strength and impact resistance. Combined with a dense gypsum core, it prevents damage by tools typically used by opportunistic burglars, such as screwdrivers or by physical attack, eliminating the need for additional materials such as metal lath or ply in the partition.
FIGURE 2 - Shock absorption in a Securtex® System

When the outer layer of a Securtex® system is struck, the force transfers into the Securtex® layer. The mesh embedded in Securtex® dissipates the force across the whole area of the board, reducing the force of impact and minimising the damage to the partition.
View Product Details
Key Benefits:
Upto 120 minutes fire protection
Acoustic performance up to 65 dB
Heights up to 5.3 m
Severe Duty Partitions
Achieve Secured by Design standards
Meet LPS 1175, the security standard from the leading industry Loss Prevention Certification Board
Meet Clause 24 of Secured by Design Homes 2016, helping your project qualify for Secured by Design Awards
Automatically pass AD-Q1 requirements, streamlining the building control process
Exceed the requirements for Approved Document Q, subject to 600mm either side of the door
Comprehensively tested for fire and acoustics
"Our Member Companies can make a huge contribution to reducing crime and building safer communities, by bringing products to market that meet the standards required by Secured by Design and having them used or installed in new developments and major refurbishments. We are the only way for companies to obtain Police accreditation for security-related products in the UK".
Emma Snow, Development Officer, Secured by Design, the national police crime prevention initiative