Loft Solutions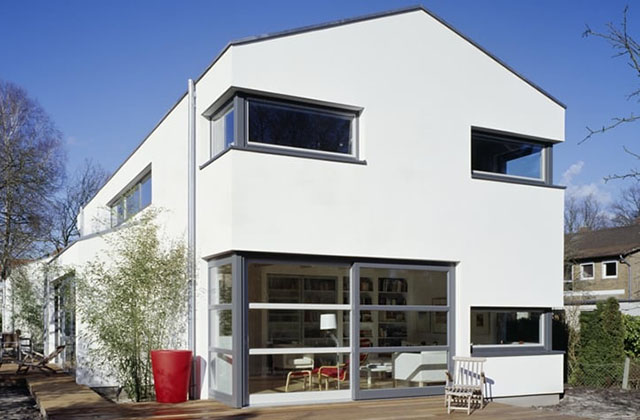 Loft Solutions
Choices for lofts
Our range of thermal plasterboards offer superior insulation performance with up to 46 times thermal improvement vs standard thermal board – with a minimum loss of loft space.
CONTROL CONDENSATION
Homes are becoming better insulated to prevent heat loss, helping the environment and lowering heating bills. Better insulation is of course a good thing however there are some challenges.
When you apply internal insulation to an outside wall the wall becomes colder. This creates a danger that warm water vapour from inside the home will get trapped behind the insulation, and as it cools it can condense on and inside the wall fabric in the same way that you get condensation on the surface of single glazed windows.
This condensation can lead to substantial problems of damp, mould and can lead to rotting of timber elements.
ADVANTAGES
Reduces condensation.
Enables the plasterboard and the metallised membrane to be fixed in one operation.
Perfect for internal lining of external facing walls and ceilings.
Once mounted with the shiny side to the wall or ceiling the board can be finished in the normal way either by a taping and jointing process or by a plaster skim coat.
Related product: GTEC Vapour Board
FIRE PROTECTION
GTEC Fire Board is stronger, harder and heavier than standard plasterboard and has superior fire resistance, sound insulation and impact resistance in GTEC Drywall Systems.

Several of our other performance boards also have fire resistance properties. Check products below for information on the best board for your specific project.
ADVANTAGES:
60 minutes fire resistance from a 15mm single layer system.
Twice the protection before the wall is breached compared to standard board.
Achieves Part B building regulations (fire).
Suitable for stud partitions, wall lining and suspended ceiling systems.
Related product: GTEC Fire Boards
NOISE REDUCTION SYSTEMS
Our noise reduction systems give you the ability to control the sound levels around your home, creating a more comfortable environment for everyone.
The type and quality of installation can have a huge impact on the performance of a noise reduction system. The combination of metal stud and mineral wool will ensure the correct sound resistance is achieved.
ADVANTAGES
Up to 46RwdB sound resistance from a single layer dB Board system.
30 minutes of fire resistance from a single layer system.
Score and snap installation, the same as standard plasterboard.
Related products: Acoustic performance boards
THERMAL INSULATION
As energy prices and declining natural resources continue to impact on our lives, effective insulation is more important than ever.

The UK Government states reasonable provisions should be made to comply with regulations to improve thermal efficiency of areas including walls, floors and roof spaces.
ADVANTAGES
A range of thermal property boards available to meet your specific needs.
Up to 46 times thermal improvement over standard board.
Reduced energy costs.
Warmer in the winter, cooler in the summer.
Related products: GTEC Thermal Boards
Practical support from our technical experts
HOW TO - Fit Thermal Board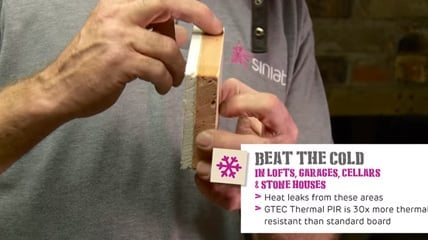 HOW TO - Fit Thermal Board
How To - install a sound barrier video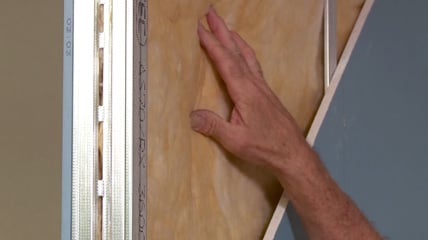 How To - install a sound barrier video
Technical Services

Technical Services
The Siniat highly trained Technical Services is available to answer any technical queries you have and advise on installation details to system specifications to improve Fire, Sound and Thermal performance. Call: 01275 377 789 Email: technical.services@siniat.co.uk