Garage solutions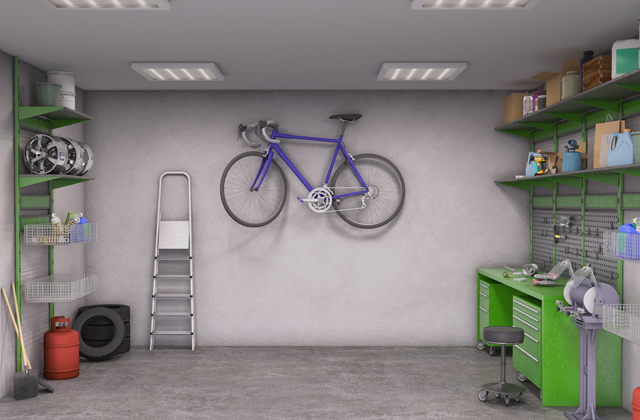 Garage solutions
Plasterboard for integral garages and garage conversions
As the materials stored in garages are flammable, integral garages are subject to additional building regulations. Siniat's GTEC Fire Board provides twice the protection to walls and ceilings compared to standard plasterboard.

If you are converting a garage into liveable accommodation, you will need to consider additional thermal insulation, sound insulation and vapour resistance.
SOLUTIONS FOR YOUR GARAGE
FIRE PROTECTION
GTEC Fire Board is stronger, harder and heavier than standard plasterboard and has superior fire resistance, sound insulation and impact resistance in GTEC Drywall Systems.

Several of our other performance boards also have fire resistance properties. Check products below for information on the best board for your specific project.
ADVANTAGES:
60 minutes fire resistance from a 15mm single layer system.
Twice the protection before the wall is breached compared to standard board.
Achieves Part B building regulations (fire).
Suitable for stud partitions, wall lining and suspended ceiling systems.
Related product: GTEC Fire Boards
NOISE REDUCTION SYSTEMS
Our noise reduction systems give you the ability to control the sound levels around your home, creating a more comfortable environment for everyone.
The type and quality of installation can have a huge impact on the performance of a noise reduction system. The combination of metal stud and mineral wool will ensure the correct sound resistance is achieved.
ADVANTAGES
Up to 46RwdB sound resistance from a single layer dB Board system.
30 minutes of fire resistance from a single layer system.
Score and snap installation, the same as standard plasterboard.
Related products: Acoustic performance boards
THERMAL INSULATION
As energy prices and declining natural resources continue to impact on our lives, effective insulation is more important than ever.

The UK Government states reasonable provisions should be made to comply with regulations to improve thermal efficiency of areas including walls, floors and roof spaces.
ADVANTAGES
A range of thermal property boards available to meet your specific needs.
Up to 46 times thermal improvement over standard board.
Reduced energy costs.
Warmer in the winter, cooler in the summer.
Related products: GTEC Thermal Boards
Practical support from our technical experts
HOW TO - Fit Thermal Board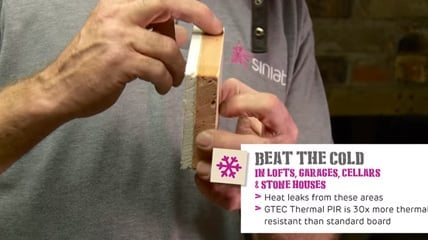 HOW TO - Fit Thermal Board
HOW TO - Cover an uneven wall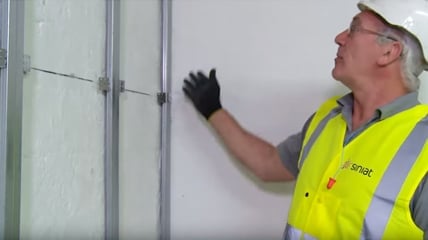 HOW TO - Cover an uneven wall
Drylining Product Range Brochure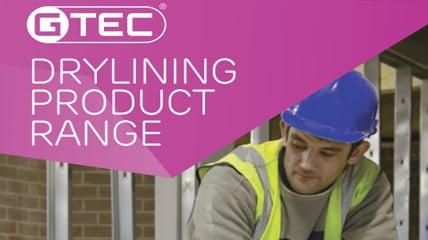 Drylining Product Range Brochure
Download our Plasterboard Portfolio - A complete range for any application
Technical Services

Technical Services
The Siniat highly trained Technical Services is available to answer any technical queries you have and advise on installation details to system specifications to improve Fire, Sound and Thermal performance. Call: 01275 377 789 Email: technical.services@siniat.co.uk