Launch of 19mm Shaftwall System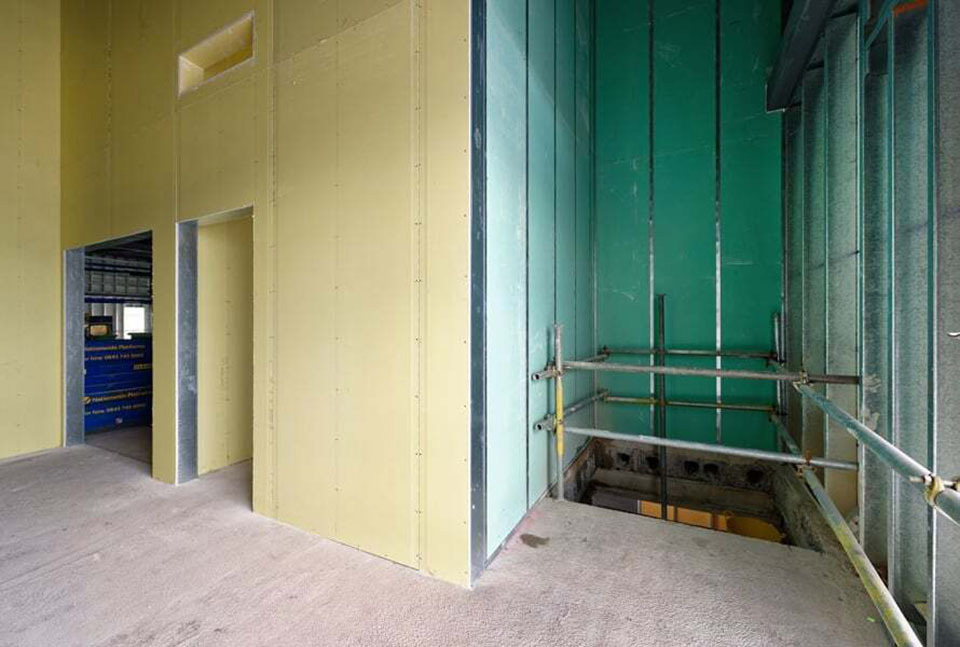 Until this month, the system comprised metal studs with a 25mm Fire Core board. The board has now been replaced with a 35% more lightweight, 19mm version which not only provides manual handling benefits, but is also more competitively priced.
We have conducted extensive testing ensure the new system performances are reliable and vali-dated.
For further information, please contact our Technical Services team.