Siniat sponsor 'materials Challenge' at Net Zero Summit 2023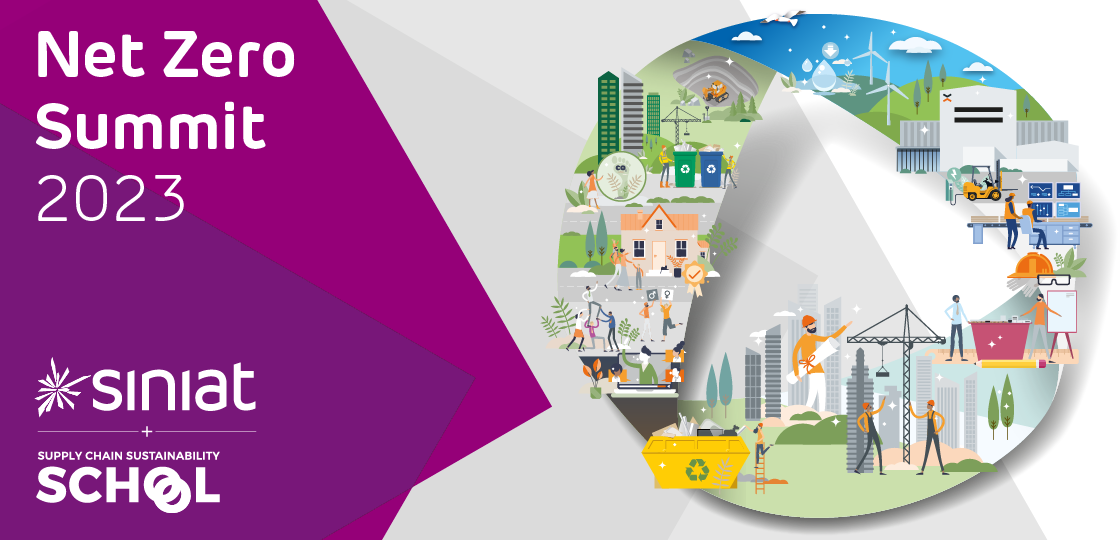 Siniat is sponsoring the Supply Chain Sustainability School's (SCSS) Net Zero Summit this month as the Materials Challenge Sponsor.
SCSS is an organisation that brings together clients, contractors and suppliers who have the shared goal of creating a more sustainable future for the built environment.
As the Materials Challenge Sponsor, our head of sustainability, Oliver Cripps, will be joining the speaker panel to discuss gypsum recycling and will be delivering a presentation on how manufacturers can support the wider supply chain in achieving net zero.
The presentation will delve into a range of solutions covering raw materials, the manufacturing process, transportation and installation, end-of-life and the future of plasterboard.
Our parent company, Etex became a partner of SCSS in 2022. This latest initiative follows a series of activity we have been undertaking, including a webinar with contractors and clients discussing how we, as manufacturers of building materials, can support the construction industry in their sustainability efforts. Oliver Cripps, head of sustainability at Siniat, said: "For over a year now, we have been working closely with SCSS to learn how we can better support the construction industry.
"Working with SCSS has been a crucial step in our road to sustainability. We are very conscious that change in our sector needs to happen and it needs to happen fast. It's vital like minded businesses that prioritise sustainability collaborate so those throughout the supply chain can benefit from each other's learnings.
"Our partnership started with a roundtable, these conversations are so important in making change happen and understanding how we can make an impact. Following the feedback from the session, we set three goals which we have made great strides in achieving; understanding how we can better support customers when reporting Scope 3 and, training on EPDs, and investigating the true carbon impact of plasterboard in a building. Such conversations are why we knew we had to be a part of this panel and I am looking forward to progressing this conversation even further."
Siniat team members will also be available to speak to attendees at our stand where we will be giving away seedball matchboxes.