The steps to first-class education design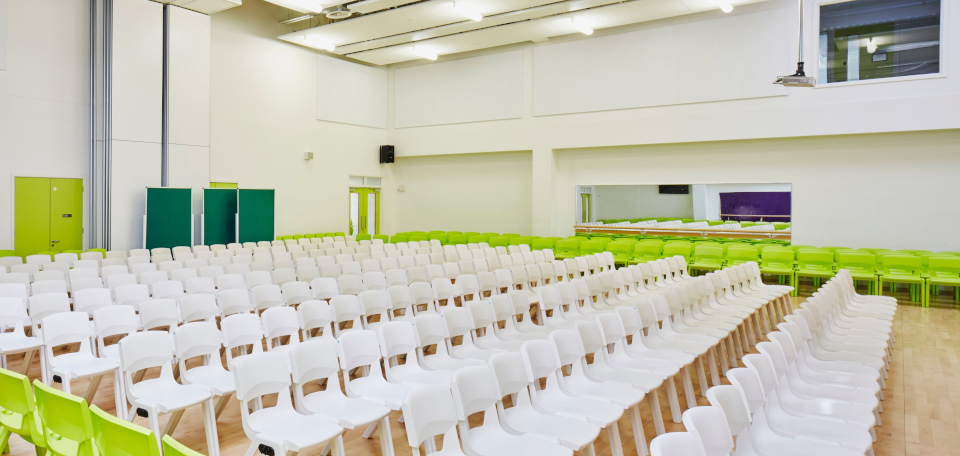 Rob Cridford, technical manager at Etex Building Performance, looks at the key design and specification considerations for creating education facilities that improve outcomes for young people and the community.
There is growing understanding that building design and construction can significantly enhance the learning experience. It's an approach endorsed by the Royal Institute of British Architects' report, Better Spaces for Learning, which recognises the impact well-designed schools can have on pupil behaviour and engagement as well as on staff productivity, boosting it by up to 15 per cent.
For clients and specification teams working on education construction or refurbishment projects, there are some key principles they should bear in mind to help create educational assets which benefit not only teachers and pupils, but the wider community too.
The first thing to consider is durability, both to minimise disruptions to the teaching experience and long-term maintenance costs. As such a major component of the building fabric, getting the design and specification for walls, ceilings and partitions right is vital. For example, reinforced plasterboards are ideal for busy corridors, which are subject to high user traffic, and internal walls which need to accommodate heavy loads like interactive whiteboards.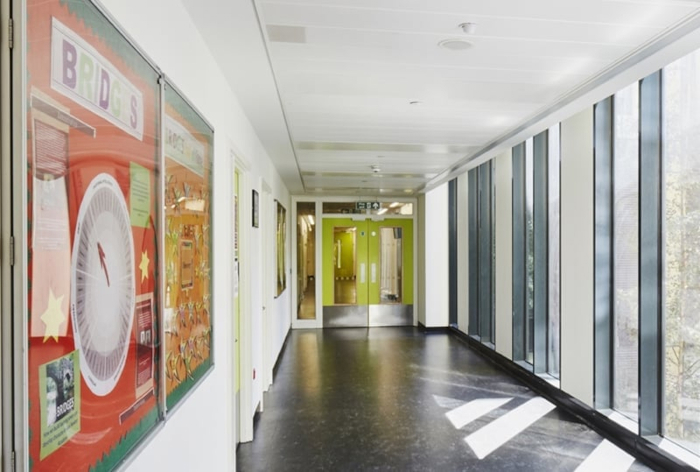 Often schools double up as community facilities, with local residents able to use sports or music facilities. Where these users are likely to be using a space, even more robust materials should be installed to cope with the additional wear and tear.
The second key element for ensuring a positive learning experience is good acoustics. Classroom design should maximise clear communications while minimising interference from activities elsewhere in a school.
Under Approved Document E of Building Regulations, school buildings must comply with the performance standards for sound insulation, reverberation and ambient noise set out in Bulletin 93 – Acoustic Design of Schools. The drylining specification will play an integral role in achieving this, but specifiers should tailor their approach for each part of a building to avoid over-engineering.
It is important to consider the requirements of adjacent spaces – a music practice room next to a classroom will require more insulation, a storage room less so. Particular attention should also be paid to junctions and abutting structures to prevent flanking sound transmission, that is noise escaping via an indirect path.
Linked to this is thermal performance. A cold and draughty classroom is not a productive environment for learning, nor does it help to minimise long-term running costs. A robust approach to acoustic insulation will often bring dividends by boosting thermal efficiency too.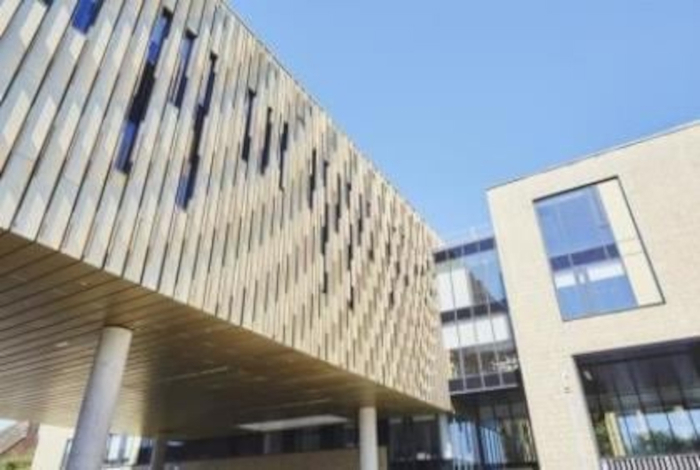 Project teams should also seek to improve a building's airtightness to boost energy efficiency, thereby helping to reduce energy costs and carbon footprint. Achievable best practice for airtightness in schools is 3m3 / (h.m2) at 50 Pa or better.
The choice of sheathing materials can play a significant role in reaching this. Other important elements to consider are energy efficient ventilation and solar overheating from windows and facades.
Finally, all pupils and staff have a right to feel safe at school. This goes beyond the responsibility of the design and construction sector alone, but we too can play our part by establishing robust fire protection strategies. Project teams should combine passive protection, such as fire-rated boards and sprays, and active protection like fire alarms, sprinklers and fire extinguishers in a holistic approach which is tailored for each building.
Rob Cridford, technical manager at Etex Building Performance